Are you planning an event or celebration in Kolkata? One of the most important aspects to consider is the catering. Good food can make any occasion memorable and enjoyable for your guests. But with so many options available, how do you choosing the best catering service near me? In this discussion, we will inform you through the process of finding the perfect and efficient caterer that recovers all your needs and exceeds your expectations. We have you covered for a birthday party, wedding reception, or corporate event! So let's dive in and explore how to find the best catering near you in Kolkata!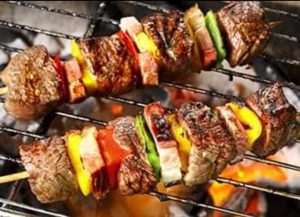 You Can Follow these Factors :
When it comes to choosing the best catering near you in Kolkata, there are a few key factors that can help you make an informed decision.
First and foremost, consider the reputation of the caterer. Do they have testimonials and positive reviews from previous customers? Take some time to research their track record and see if they have consistently delivered outstanding service.
Another important aspect to consider is the menu options offered by the catering company. Are they able to accommodate dietary restrictions or special requests? A versatile menu with a variety of dishes will ensure that all your guests' taste buds are satisfied.
In addition to delicious food, pay attention to the presentation. Aesthetics play a crucial role in any event, so choose a caterer who pays attention to detail and creates visually appealing displays.
Furthermore, communication is key when working with a catering service. Make sure they are responsive and attentive throughout the planning process. This will give you peace of mind knowing that your event is in capable hands.
Don't forget about budget considerations. While quality shouldn't be compromised, finding a caterer who offers competitive pricing can help you stay within your desired financial range.
By considering these factors – reputation, menu options, presentation, communication, and budget – you'll be well on your way to selecting the best catering near you in Kolkata for your upcoming event!